Public Utilities Commission (GUYANA)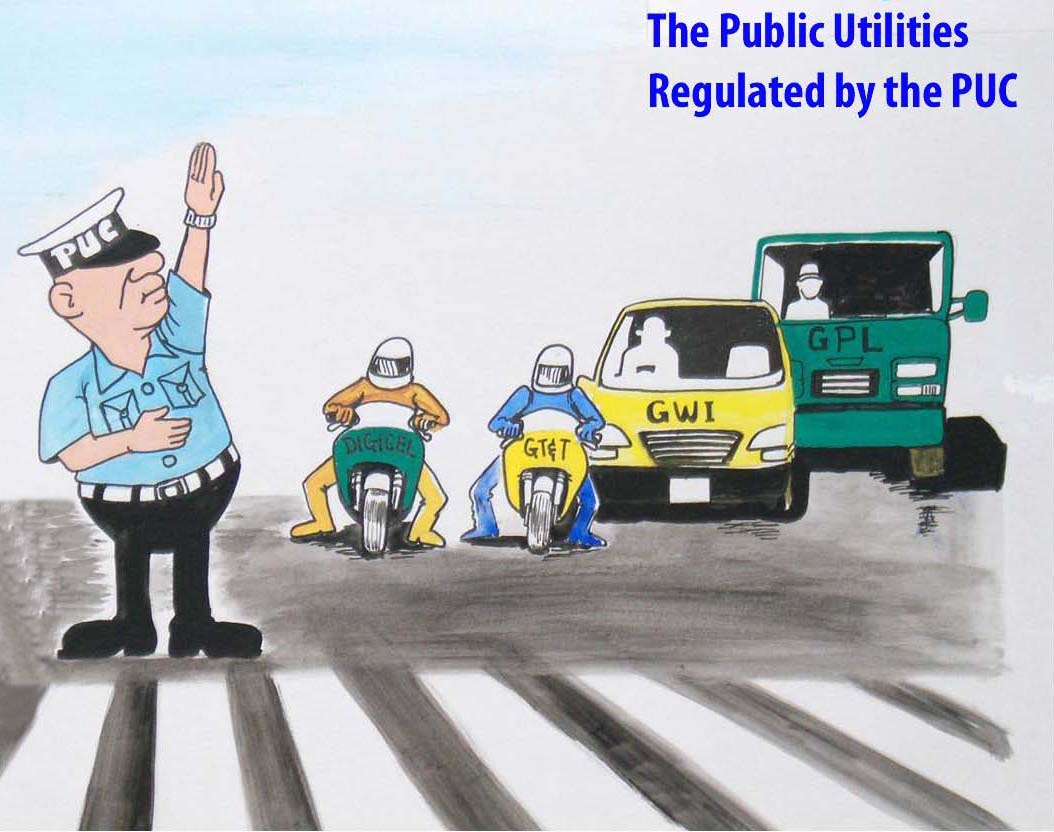 This website is intended to make information on the functioning of the Public Utilities Commission more accessible to the public. Its functions are regulatory, investigatory, enforcement and such other functions conferred on it by the Public Utilities Commission Act No.10 of 1999, with respect to the utilities which come under its purview, that is to say, Telecommunications, Electricity and Water and Sewerage.
We expect consumers and the general public will make use of the information herein contained, and join with us in our efforts to ensure that consumers get a fair deal and a safe and adequate service at reasonable costs while at the same time assuring the financial integrity of the utility companies.